Kerala Business Network (KBN)TM is a business community portal, and offers supplementary business support services.
We are in the midst of an economic transformation induced by many different technologies, such as software, semiconductors, fiber optics, nanotech, biotech, etc. And internet is acting as a unifying agent. Breakthrough enabling internet capabilities are rich-media communication and mass-interactions (for example, social media), bypassing distance and time limitations.
KBN goal is to provide advanced internet technologies for the benefit of small businesses to improve efficiency and increase productivity. KBN offers both online and offline business support services.
KBN online capabilities include state-of-the-art systems tailored to facilitate team communication, collaboration and project management support. This is how it works.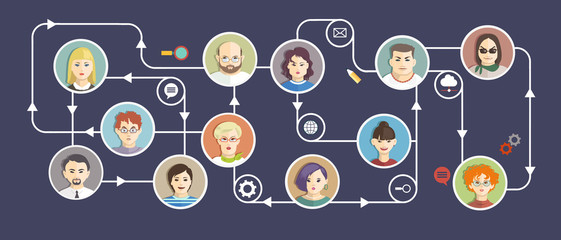 This online portal is organized around Projects. Projects have Sponsors and Members. There is a nominal fee for becoming a Sponsor. (The fee for becoming a Sponsor is waived during "Early Access" — until the site is fully operational.) Only Sponsors can create Projects. Basic membership is free.
Sponsors invite other Members to their Project(s). Messages, posts and files are attached to each Project. The Sponsor and the Project Moderator(s) control access to their Project content. Projects may be public, private or hidden. Anyone can see the contents of public Projects. Contents of private Projects are accessible only to its Members, but name and description are accessible to others. Hidden Project information is accessible only to its Members. Non-members may know about hidden Projects only if a Project Member informs them about it.
Additional features and services are under development and will be announced as they become available.
Kerala Business Network is incubated by the StrategyGroup.
First step to learn more about KBN is Register. Then join the public Project, "Discuss about KBN" and try out the various features available. Here are detailed instructions.
If you are facing difficulties or problems with KBN, please fill out the Contact Form.